Click on either the image or the name of the website to look through it.  Your website's design will be based on a style that most appropriately fits your specific needs.  I will work with you to create a website that works with your personal style, not someone else's.
Read how pleased our customers are on the testimonials page.
Mad Creek Guesthouse is as cozy as any bed and breakfast or inn and more personal and homey than a hotel. With it being only a 45-minute drive from Denver, it offers all the amenities of the Rockies as well as being close to the many events and activities in Denver and Boulder.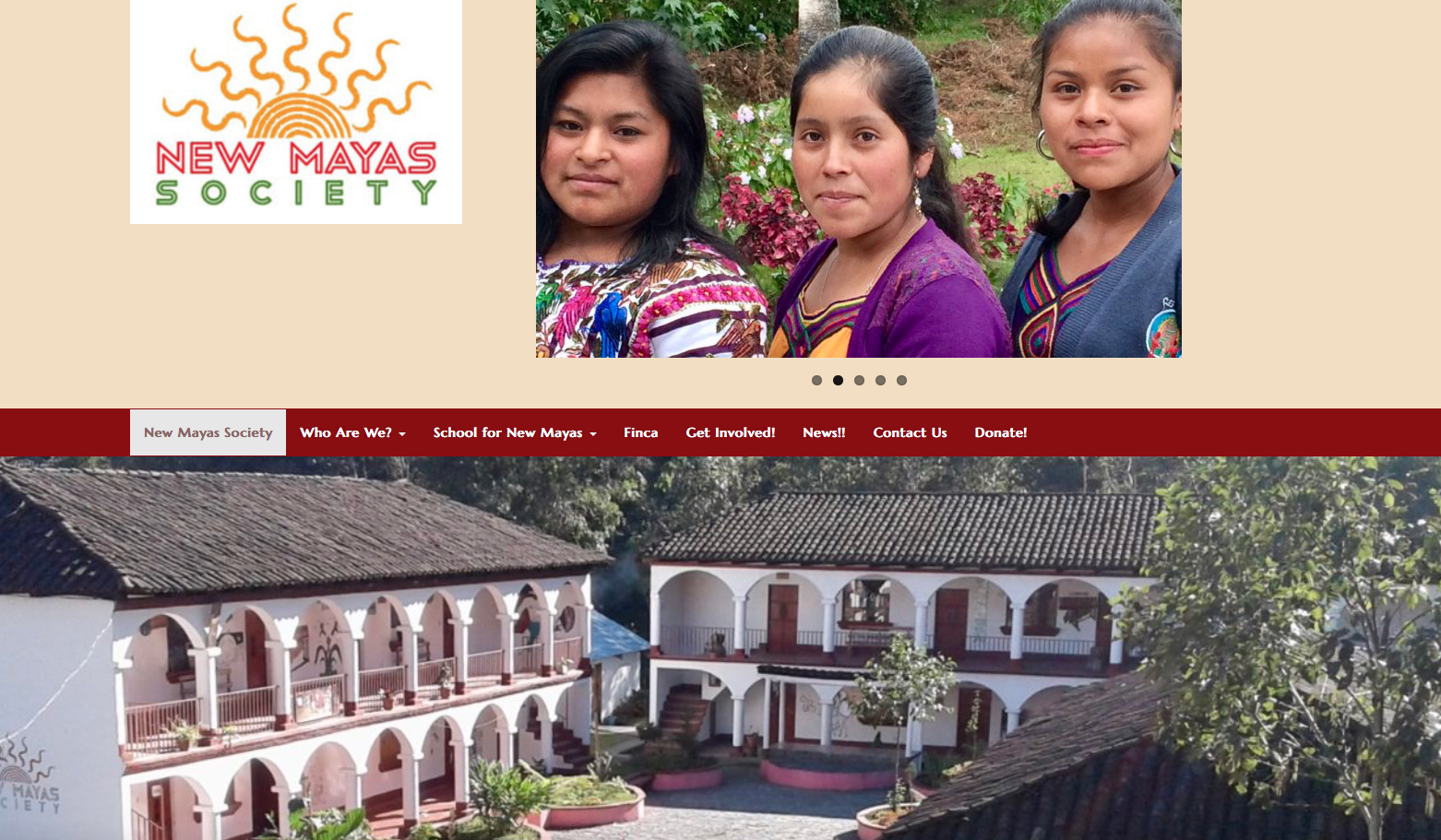 The New Mayas Society provides financial and human resources to impoverished communities of the Guatemalan Ixil highlands, through scholarship support for students at the School for New Mayas in the village of Xix and for similar bootstrap educational/entrepreneurial programs aiding this indigenous population in the Department of Quiche.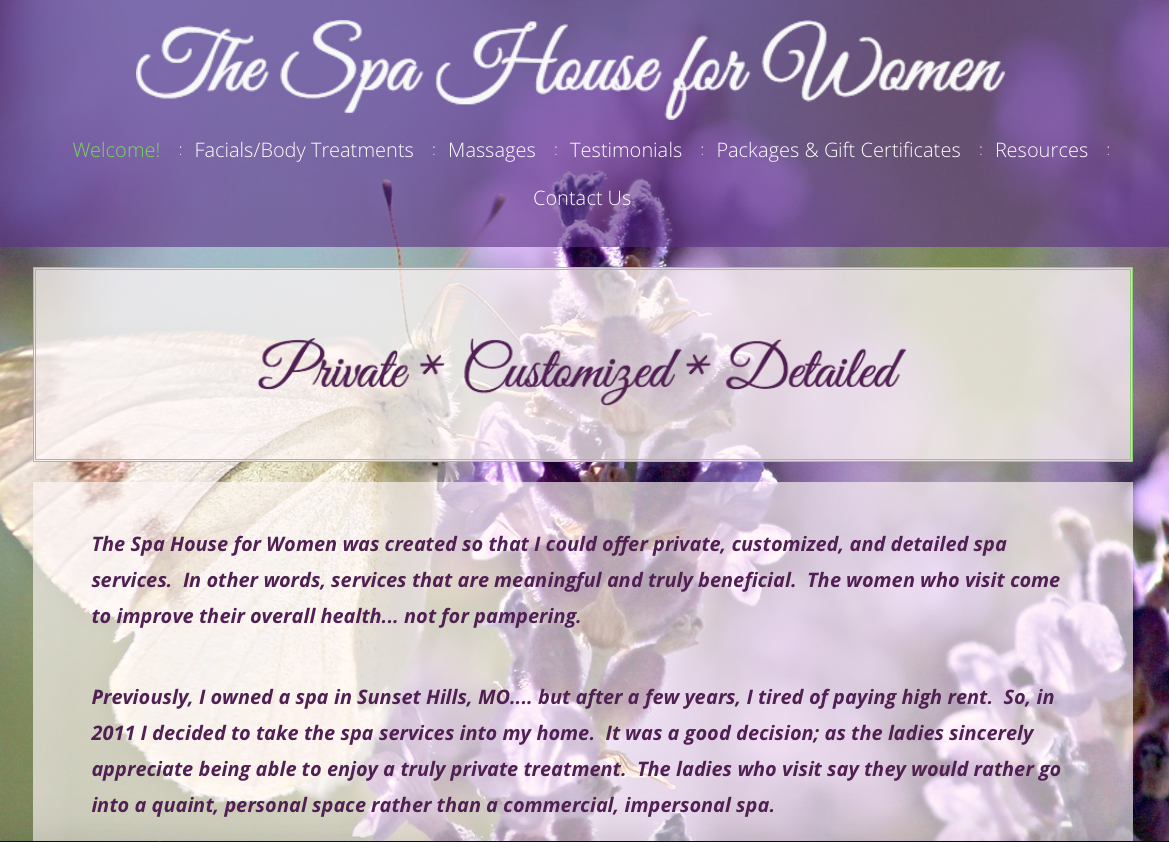 Janet Gray offers private, customized and detailed spa services for
women to renew themselves through
healing massages and facials that pamper your skin and your soul.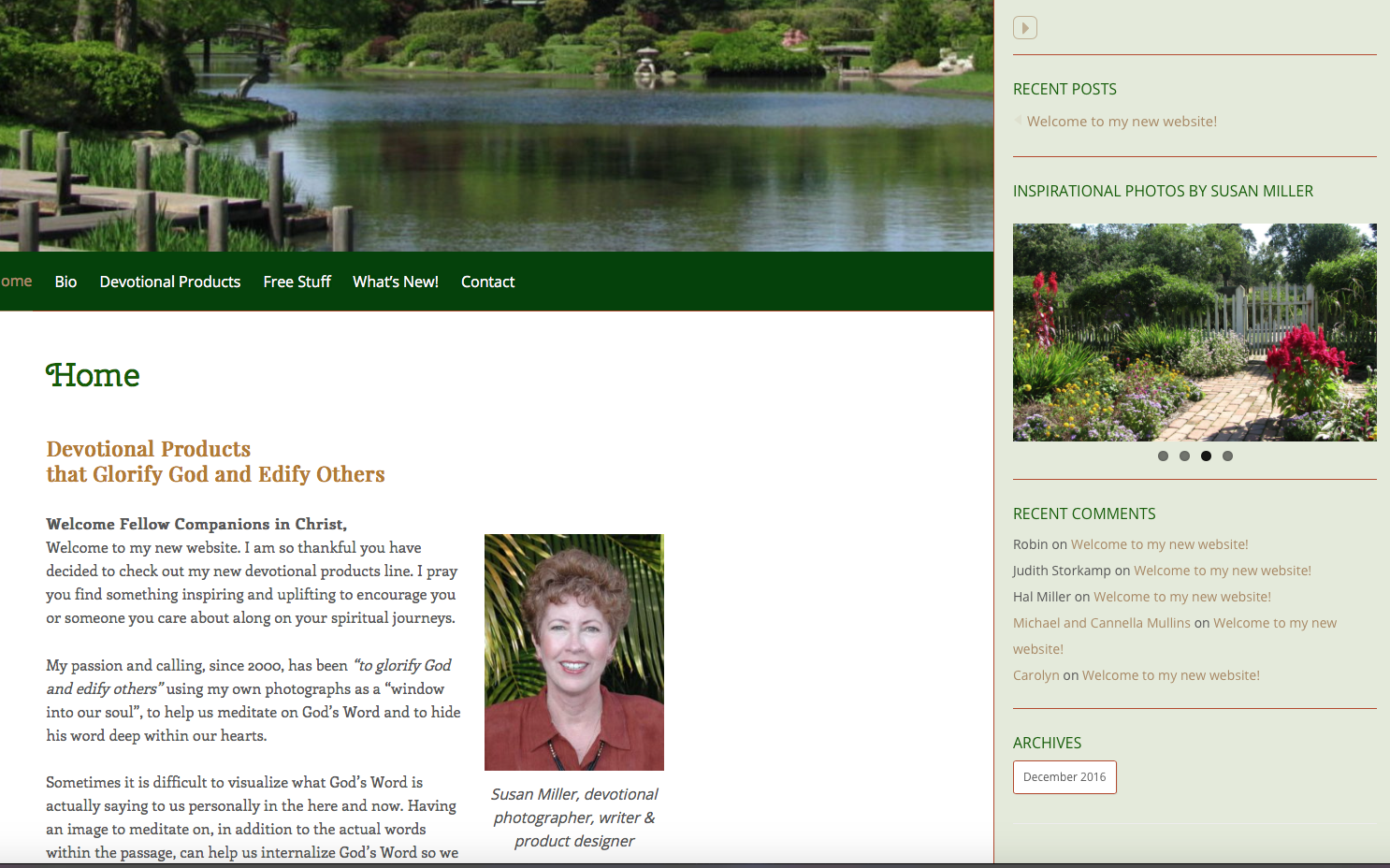 Susan Miller is a devotional photographer, writer & product designer who has a mission to develop and share products that glorify God and edify others.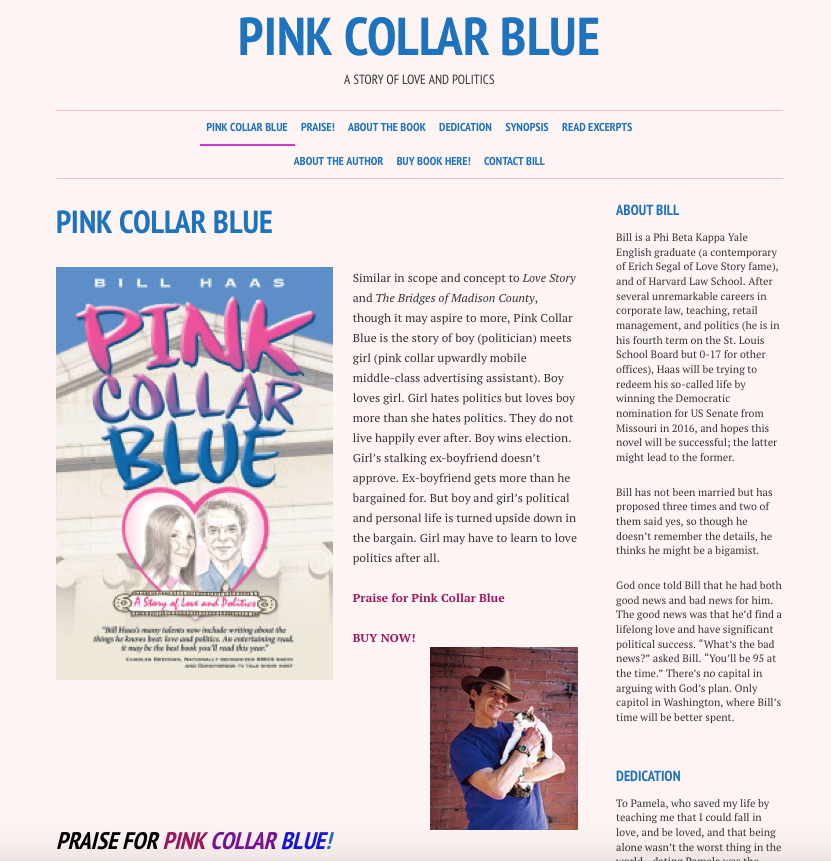 Bill Haas is a local St. Louis politician
who wrote a charming novelette
"Pink Collar Blue".
Pink Collar Blue is the story of boy (politician) meets girl (pink collar upwardly mobile middle-class advertising assistant).